We work with employers like you to help you fill vacancies and find innovative new ways of matching the right people to the right jobs. You can use this website to find out about job fairs and other activities where you can promote your organisation and your jobs.
You will be able to:
advertise vacancies on our website and directly to Bristol employment support organisations
provide insights on 'what its like to work here'
join job fairs and events where you can promote your organisation and jobs
find guidance and support on improving the diversity of your workforce
Contact us to find out how we can work with you and help you develop your workforce.
"Working alongside One Front Door is an exciting opportunity for the National Careers Service. One Front Door's desire to help the people of Bristol, and work in partnership with organisations such as ourselves, is to be welcomed." Nigel King, National Careers Service (Adviza), Area Manager (Bristol & Gloucestershire)
"We are looking to connect with Bristol's most isolated communities and will be working with employers who are committed to diversifying their workforce." Jane Taylor, Head of Employment, Skills and Learning, Bristol City Council
We specialise in working with employers recruiting entry-level and second-level staff from people who are seeking work in the Bristol area. We work closely with the Department for Work and Pensions, colleges, training providers and the back-to-work sector in Bristol and the West of England area to maximise opportunities for employers to recruit from the widest possible pool of potential employees.
The Ways2Work Network is a network of professionals working in employment and skills. We share information about training, support and employment opportunities. We circulate information with all our contacts working in employment and skills and add details to the One Front Door jobs board.
If you would like to share information about a job vacancy, training opportunity or recruitment event with the Ways2Work network, email details to ways2work@bristol.gov.uk and we'll send your message.
Before you send, please make sure:
your message isn't part of an email chain or conversation,
it includes all the information someone will need to apply for the opportunity,
you've attached everything you need to,
you've included contact information or a web link for people to get more information, if possible.
We will forward your message directly to our subscribers with your contact details unless you indicate otherwise.
Find out more: About Ways2Work.
Advertise Vacancies
Send details of your job vacancies or recruitment campaign to us and we'll circulate to our email network of employment and skills professionals and share on our jobs board at no cost to you.
Come to a Jobs Fair
Online, by phone or in person, you are still able to connect with jobseekers to recruit. Contact us to find out more about our next event.
Speak at a Network Meeting
Our Ways2Work network meetings are for employment support professionals to find the best opportunities for their clients. Email to book a place or find out more.
Inclusive Employment links
Tapping into all employees' knowledge and perspectives can only help business make better decisions and understand their customers – both of which are vital for businesses to continue to thrive and innovate into the future.
See more at: Building inclusive workplaces | CIPD
See the organisations listed below that can support you.
Skills training and support for staff:
Accessibility and Diversity Training:
Bristol City Council's employment support programmes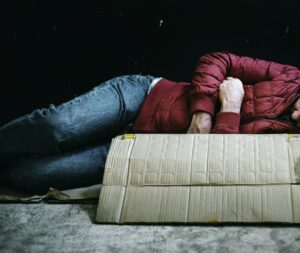 Move In, Move On, Move Up is for anyone with a history of rough sleeping or living in either temporary or unsettled accommodation. We provide free, specialist one to one support. We provide employability support
SEND AN EMAIL TO WAYS2WORK