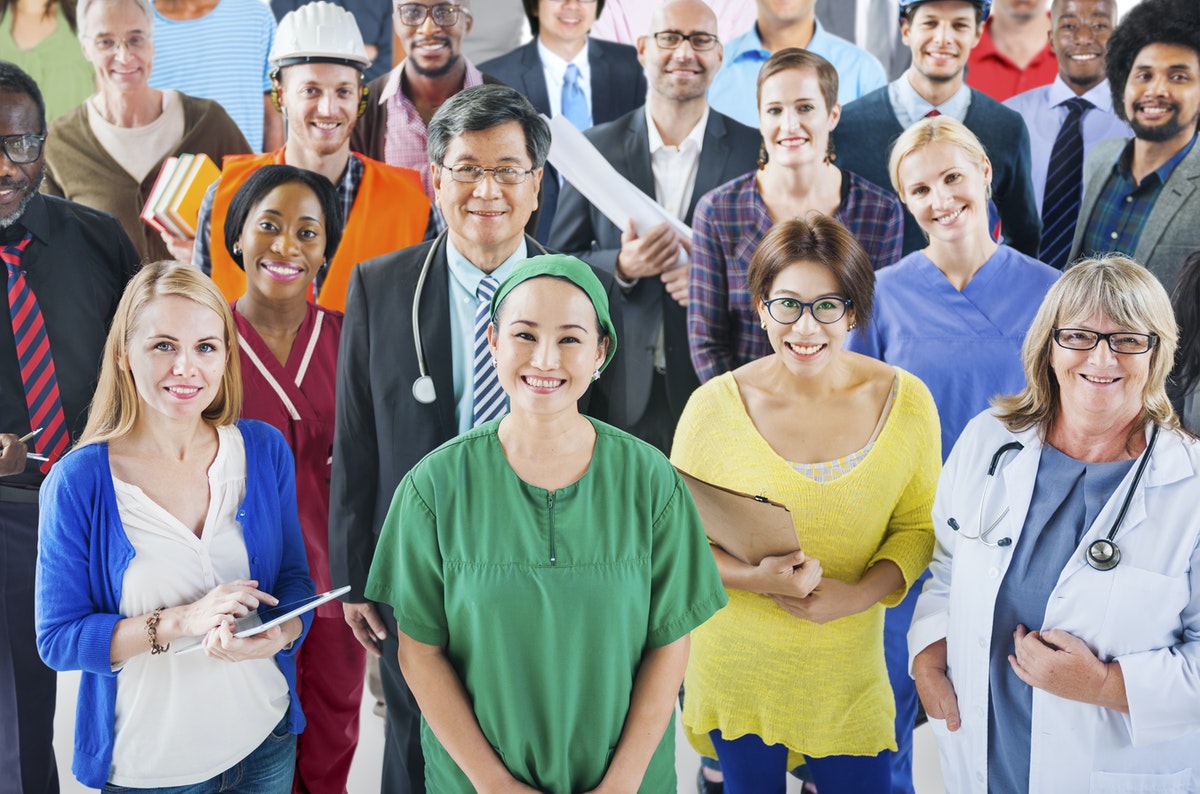 Fresh Ideas for New Careers: Jobs & Apprenticeships Fair
All ages are welcome and this event is free to attend.
There will be 35+ employers from a variety of sectors at Cabot Circus (on the ground floor) to talk to you about the jobs and apprenticeships they have available.
This event will be a great way to speak with potential employers face-to-face. You will have the opportunity to collect information on employers, register your interest in any jobs advertised, ask the employers questions or even have a mini interview on the day.
If you want more information please speak to your work coach beforehand or contact One Front Door. Both offer free advice and support to people looking for work or another job.
Link to Eventbrite page – Fresh Ideas for New Careers: Jobs & Apprenticeships Fair Tickets, Wed 1 Nov 2023 at 12:00 | Eventbrite
Example Map of Event
Please note that the list of employers and providers and the layout may change slightly, depending on the circumstance on the day.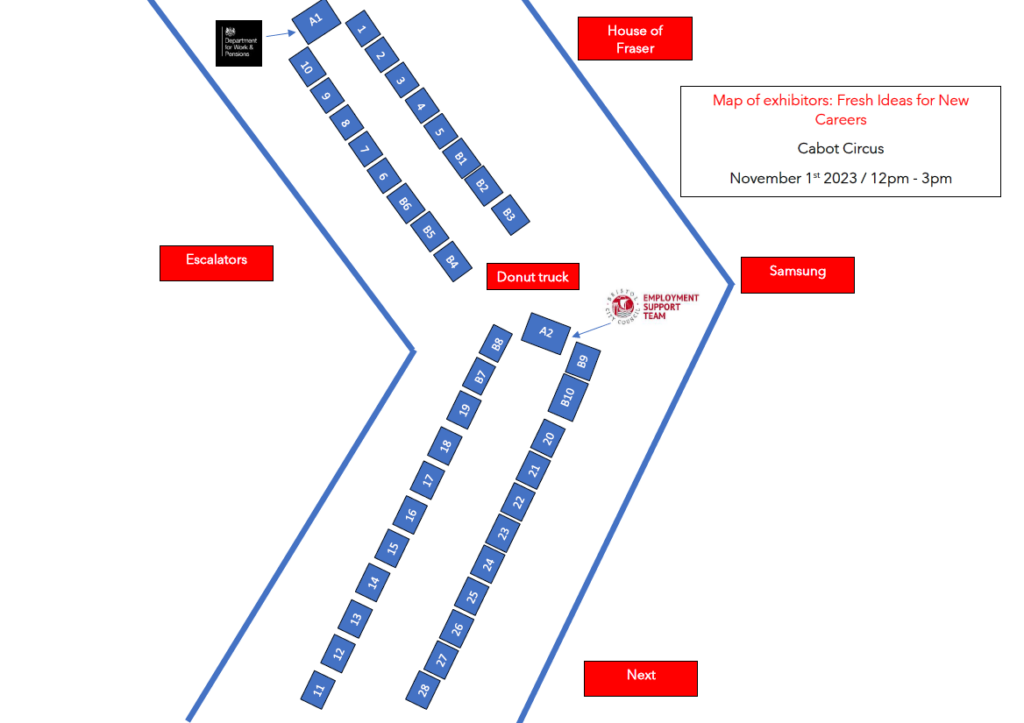 Exhibitors
Avon Fire & Rescue Services*
Bristol Care Homes
Bristol Waste Company
Cabot Learning Federation*
Circadian Trust*
Everyone Active*
HMRC*
Home Office*
Inside Success*
Lungo Solutions*
MACE Construction
McDonalds
Morrisons
Next
NHS (UHBT)*
NHS North Bristol*
OnSite Bristol with Taylor Wimpey*
Planning Inspectorate
Prestige Nursing*
Reflections Training Academy & Next Level Training*
Sims Metal Management
Sixteen Coop
Stepnell*
Submarine Delivery Agency
Taco Bell
TDC Consulting
The Real Wrap Company
Warburtons
Event Organisers
A1. DWP
A2. Bristol City Council Employment Support Team
Training/Advice/Other Support
B1. Babbasa
B2. City of Bristol College Apprenticeship Team*
B3. FareShare South West
B4. Grassroots Communities
B5. Multiply / Food Talent Pathway
B6. National Careers Service
B7. Pioneer Seetec Pluss
B8. The Prince's Trust
B9. Spear
B10. Talking Therapies
*Apprenticeship opportunities.
Download pdf: Map of exhibitors- Fresh Ideas for New Careers