SUMMER CAREERS FAIR
Join DWP for The Big One!
Thur 28 July 1:30-3:30pm 101 Victoria Street Jobcentre, Bristol BS1 6PU
30 plus employers from a variety of employment sectors looking to fill 250 live vacancies.
Follow JCP in Bristol and Bath (@JCPinBRS_Bath) / Twitter for more opportunities in Bristol and Bath.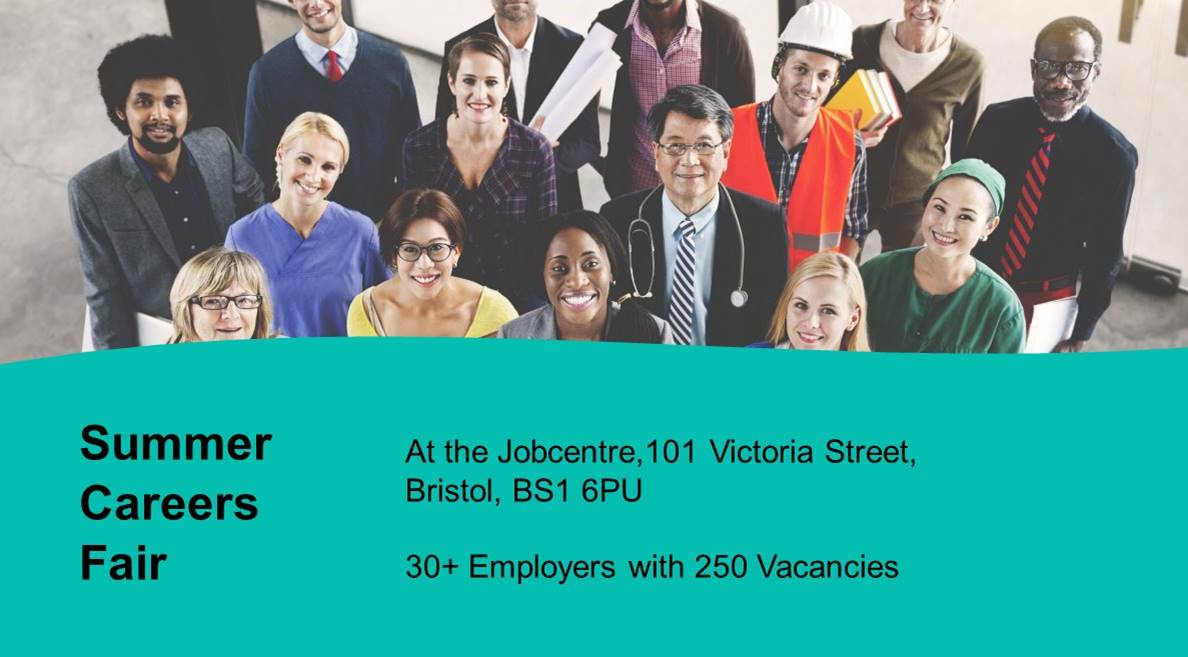 Ways2Work
For employment support professionals
Visit One Front Door for employment support in Bristol for individuals, providers and employers.
Find us on ways2work to contact us or unsubscribe.
Bristol City Council Employment Support: Future Bright, Kickstart, One Front Door, Ways2Work, We Work for Everyone.
You have received this email from the daily Ways2Work mailing list. Ways2Work sends emails about employment support and related services available in the West of England. Please use details provided by the original sender to ask for more information or refer customers to provision.
The content of this email is sent for information only. Bristol City Council does not necessarily endorse or support its contents.