In 2022 – 23 WEA Bristol is offering a new programme of learning for anyone looking to work in schools. The programme offers a series of preparatory modules followed by a work experience placement of 12- 20 hours in a school or nursery.
Learners can choose one of two learning pathways, working towards the role of their choice. (see below) The second pathway includes a programme of L1 and L2 accredited courses including Level 2 Award in Supporting in Schools.
I have attached our flyer for your information.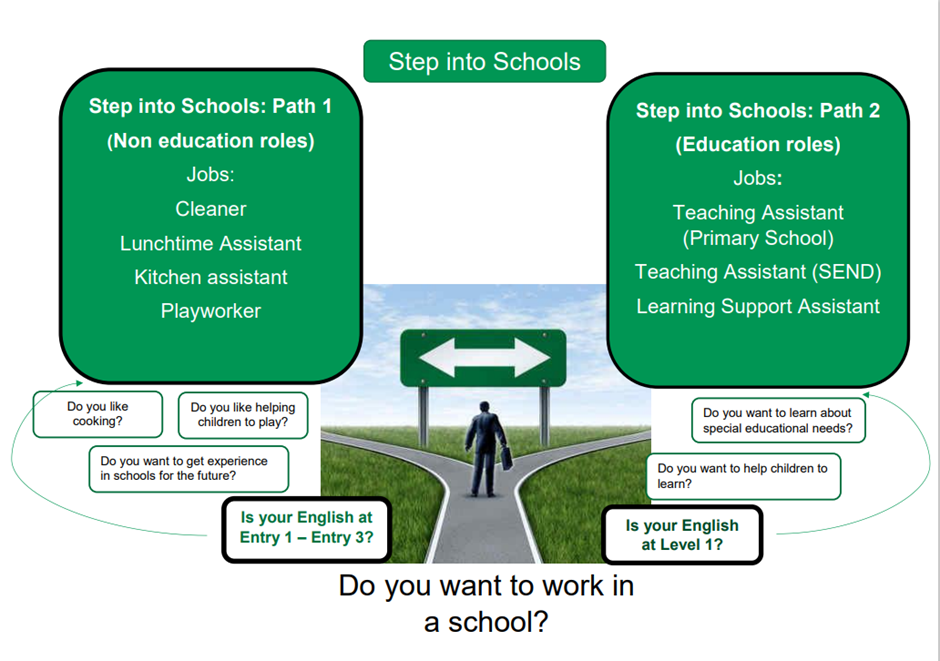 Please contact Katie Goldsmith if you have any further questions