South Bristol Jobs and Apprenticeships Fair
City of Bristol College, The Boulevard, Hengrove Park, Bristol, BS14 0DB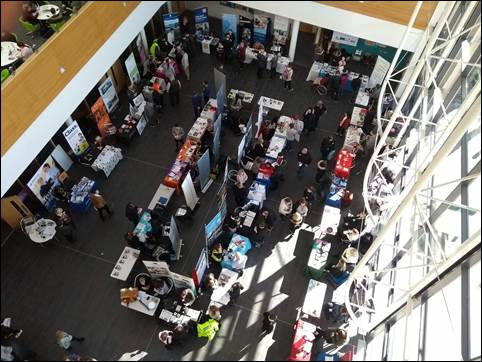 Thursday 12th May – 11am until 2:30pm
55 Confirmed Exhibitors:
Abatec
Acorn Union
AginCare
Arthur David
Babington Apprenticeships
BrisDoc Healthcare Services
Bristol Airport
Bristol Port Company
Carers Support Centre
CeraCare
Charlton Nursery
City of Bristol College – Apprenticeships
City of Bristol College – 1
City of Bristol College – 2
Coach Care
Community Learning
DHL Supply Chain
Dimensions Training
Dufry
DWP (Joan Hinge & Alison Sackett)
First Bus
Greenlight Safety & Training
HMRC
ICTS
ISG Construction
JD Retail
Jet2
Manheim Auctions
McDonalds
MITIE Retail Security
My Dentist
National Careers Service/ Adviza
Next Level Training
On Site Bristol
One Front Door
Optime
Out of Hand
Partners in Bristol
Princes Trust
Professional Apprenticeships
RAC
Richmond Fellowship
School for Social Entrepreneurs
Seetec Pluss
South Bristol Enterprise Support
St Monica Trust
Swissport
Teleperformance
The Restore Trust
TRG Concessions
UCWISE
UBHW NHS
West of England Works
Wheels to Work
Windmill Hill City Farm
For the latest updates, please follow @JCPinBRS_Bath and visit the One Front Door events page.
David Werrett Employer Services Lead | Department for Work and Pensions | Work Services Directorate | Avon, Somerset & Gloucester | Jobcentre Plus | 100 Temple Street | Bristol | BS1 6AG | 0117 3224 701 | 07833 525 408 | www.dwp.gov.uk | Please consider the environment before printing
Ways2Work
For employment support professionals
Visit One Front Door for employment support in Bristol for individuals, providers and employers.
Find us on ways2work to contact us or unsubscribe.
Bristol City Council Employment Support: Future Bright, Kickstart, One Front Door, Ways2Work, We Work for Everyone.
You have received this email from the daily Ways2Work mailing list. Ways2Work sends emails about employment support and related services available in the West of England. Please use details provided by the original sender to ask for more information or refer customers to provision.
The content of this email is sent for information only. Bristol City Council does not necessarily endorse or support its contents.