Lifeworks will fund travel and costs for people to join their support.
From: Kerry Locke <kerry.locke>
Sent via Ways2Work
Hi Beth, I have our leaflets I have attached And we are working on a posted, as soon as we have something I will send over asasp I look forward to talking to you again soon
ZjQcmQRYFpfptBannerStart
ZjQcmQRYFpfptBannerEnd
Whether you have been out for 1 day or 20 years we can help guide you into meaningful work.
Our experienced multi-disciplinary support team will help YOU identify your best career choices & how to get them.
Give us a call on 0800 319 6844
Visit us at www.wearelifeworks.org
Or email us at lifeworks
Kerry
Kerry Locke
Engagement Manager – Lifeworks | RBLI Living
E: kerry.locke T: 07500 602037
Royal British Legion Industries, Hall Road, Aylesford, Kent, ME20 7NL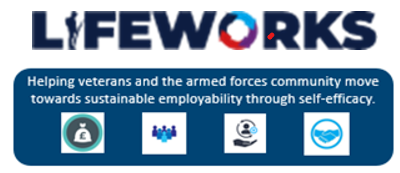 Ways2Work
For employment support professionals
Visit One Front Door for employment support in Bristol for individuals, providers and employers.
Find us on ways2work to contact us or unsubscribe.
Bristol City Council Employment Support: Future Bright, Kickstart, One Front Door, Ways2Work, We Work for Everyone.
You have received this email from the daily Ways2Work mailing list. Ways2Work sends emails about employment support and related services available in the West of England. Please use details provided by the original sender to ask for more information or refer customers to provision.
The content of this email is sent for information only. Bristol City Council does not necessarily endorse or support its contents.
Lifeworks – Families Leaflet 2022 v1.pdf
Lifeworks – Leaflet 2022 v2.pdf