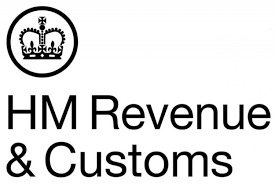 Are you interested in an exciting and varied career within the Civil Service? Are you great with people, enthusiastic and a team player?
If this sounds like you, then you could be just the person we're looking for to join us in Surge and Rapid Response Team (SRRT).
The SRRT is an innovative and unique team, providing rapid and planned response to support the Civil Service in times of emergency, crisis or unusually high peaks in work.
The role is a hybrid role. You will be based in HMRC Bristol Glass Wharf office for 3 days a week and 2 days you would be working from home. You and your team could be deployed locally or to other parts of the UK and in some circumstances deployed internationally to support other government departments abroad. If you are deployed to another part of the UK or internationally you will be supported with accommodation. A key part of the job will be customer service and administration work, but this will vary depending on the nature of your deployments. Salary: £22,249 – £26,396. Length of contract: 2 years. If you are interested in this role please create a civil service account Civil Service job search – Civil Service Jobs – GOV.UK and bring your passport to your next appointment with your work coach
– The recruitment process is 'non-fair' meaning it is open to jobseekers on UC only.
– Candidates need to have lived in the UK for at least 5 years . There are some exceptions, these include: UK employment abroad, UK education abroad, Medical treatment, etc.
– If the customer is interested in the role, they need to send their full name to EA.Bristol, create a civil service jobs account and send the email address they used to create that account to EA.Bristol. IMPORTANT: The email address they sign up to civil service jobs with must be the same as the email address they supply to us.
– Also the candidate needs to show their work coach their passport during their appointment and the work coach then needs to scan the passport and send it to EA.Bristol.
What is the Recruitment Offer?
Vacancies
HMRC are recruiting 140 fixed term appointment Administration Officers on apprenticeships in their Surge and Rapid Response Team (SRRT) and are guaranteeing interviews for all of these posts.

Please also find attached the relevant job description and Right to Work documentation.

Bristol – 15

Nottingham – 65

Washington – 60

HMRC are looking for candidates who are:

Enthusiastic, 'people persons'
Good team players
Able to work at pace
Committed to customer service (mainly delivered by phone, but also face-to-face)
Capable of data processing

HMRC emphasise that no experience is necessary and that relevant training will be provided.

This team carries out duties in various government departments. SRRT work spans a range of Civil Service operations, from working telephony in the DWP to Border Force within the Home Office, it can be varied and exciting.

Responsibilities will include:

• handling casework, mostly over the phone but sometimes face to face;

• using and maintaining multiple government databases;

• collaborating with colleagues across government;

• assisting high-profile "rapid response" deployments.

Duties will vary and change frequently dependent on deployments, with the occasional need to work away from home.

Further details are contained in the attached job description: 'AO Campaign FTA -June 2022' and the Candidate Pack.
Ways2Work
For employment support professionals
Visit One Front Door for employment support in Bristol for individuals, providers and employers.
Find us on ways2work to contact us or unsubscribe.
Bristol City Council Employment Support: Future Bright, Kickstart, One Front Door, Ways2Work, We Work for Everyone.
You have received this email from the daily Ways2Work mailing list. Ways2Work sends emails about employment support and related services available in the West of England. Please use details provided by the original sender to ask for more information or refer customers to provision.
The content of this email is sent for information only. Bristol City Council does not necessarily endorse or support its contents.
Surge and rapid response security clearance.odt
AO Surge and Rapid Response Team Candidate Pack DWP v2.pdf
AO Surge and Rapid Response Campaign FTA – June 2022.docx
SRRT DWP Campaign Timeline 08.07.2022.pptx
Surge and response interview guidance.pptx
Surge and Rapid Response Pre-employment Checking.pdf