From: Helen Kinsella <helen.kinsella@one25.org.uk>
Sent via Ways2Work
Hope all is well with you. We have 2 new roles (3 vacancies) available at One25 supporting our weekend van outreach pilot:
Administrative Assistant part time, 3 month contract
Weekend Van Outreach Worker x2 part time, 3 month contract, female only
Please feel free to share with your network and do let me know if you need any further information
Many thanks
Helen
—
Helen Kinsella
Support Team Assistant, One25

0117 450 1821
07717 139 823
website | Facebook | Twitter | email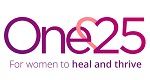 Registered address: The Grosvenor Centre, 138a Grosvenor Road, St Pauls, Bristol, BS2 8YA
Registered Charity No. 1062391, Company No. 3362644 Tel. 0117 909 8832
Ways2Work
Support for employment professionals
Visit One Front Door for employment support in Bristol for individuals, providers and employers.
You have received this email from the daily Ways2Work mailing list. Ways2Work sends emails about employment support and related services available in the West of England. Please use the original sender's contact details to ask for more information or refer customers to provision.
Email ways2work if you want to contact us or unsubscribe.
The content of this email is sent for information only. Bristol City Council does not necessarily endorse or support its contents.
Useful links
Bristol City Council Employment Support

Future Bright: Career support for people in work on low wages

Kickstart: Paid work placements for 16-25s

One Front Door: Access employment support across Bristol

We Work for Everyone: Employment support for people with LD or Autism

Ways2Work: Support for employment professionals

Other Support
Job Search