From: The Birch Collective <team@thebirchcollective.co.uk>
Sent via Ways2Work
Hi all, Today we are launching our Skills Workshops at Fresh Air Thursdays on the first Thursday of the month at Strawberry Lane Community Garden to get into some heritage crafts in more detail. These sessions will be aimed around practising
ZjQcmQRYFpfptBannerStart
ZjQcmQRYFpfptBannerEnd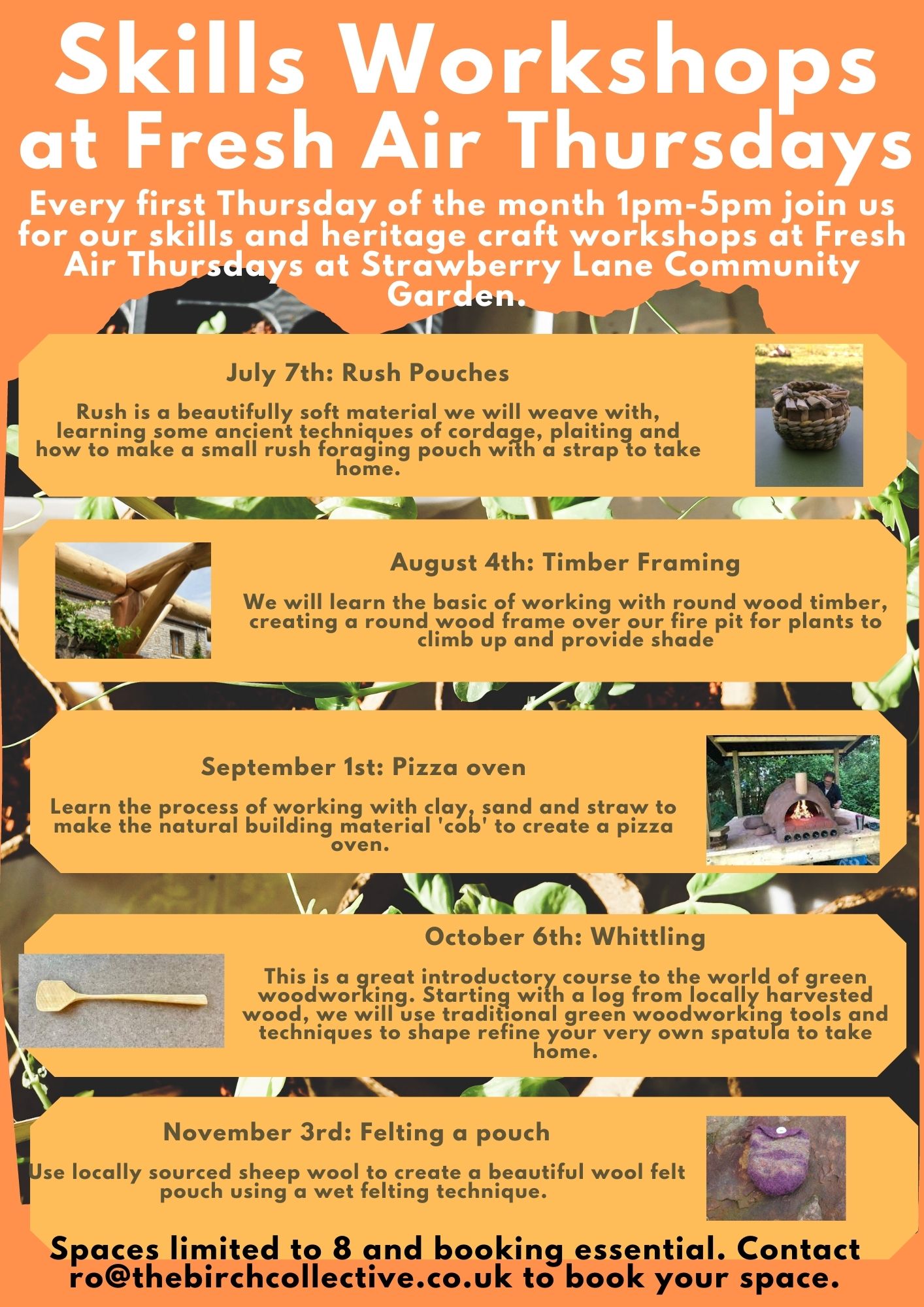 Hi all,
Today we are launching our Skills Workshops at Fresh Air Thursdays on the first Thursday of the month at Strawberry Lane Community Garden to get into some heritage crafts in more detail. These sessions will be aimed around practising a skill and producing something by the end of the session- sometimes to leave in the garden and sometimes to take home. As always, our programmes are aimed at young adults 16-25 who are having a tricky time in their lives at the minute.
Places are limited to 8 and participants will need to book onto the sessions using the eventbrite links below:
Rush pouches- 7th July:
https://www.eventbrite.co.uk/e/rush-pouches-tickets-371083259017
Timber Framing- 4th August:
https://www.eventbrite.co.uk/e/timber-framing-tickets-371087010237
Pizza oven- 1st September:
https://www.eventbrite.co.uk/e/pizza-oven-building-tickets-371088725367
Whittling a spatula- 6th October:
https://www.eventbrite.co.uk/e/whittling-a-spatula-tickets-371091794547
Felting a pouch- 3rd November:
https://www.eventbrite.co.uk/e/felting-a-pouch-tickets-371096237837
Fresh Air Thursdays, our free weekly land skills and wellbeing session, will continue to run every Thursday.
Where: In our beautiful community allotment at Strawberry Lane in St George
When: 1-5pm Every Thursday till December
What to Expect: We explore food growing and cooking, tree care, natural crafts such as weaving and green woodwork, as well as nature based wellbeing practices. Sitting by the fire just drinking tea is very much encouraged!!!!
If you have a young person who would like to come along: There is an interest form below for either you or the young person themselves to fill in and email back to us. We will then get directly in touch with them to arrange coming along.
The Birch Collective Interest Form Blank (2).docx
Please let us know if you have any questions.
All the best,
Ro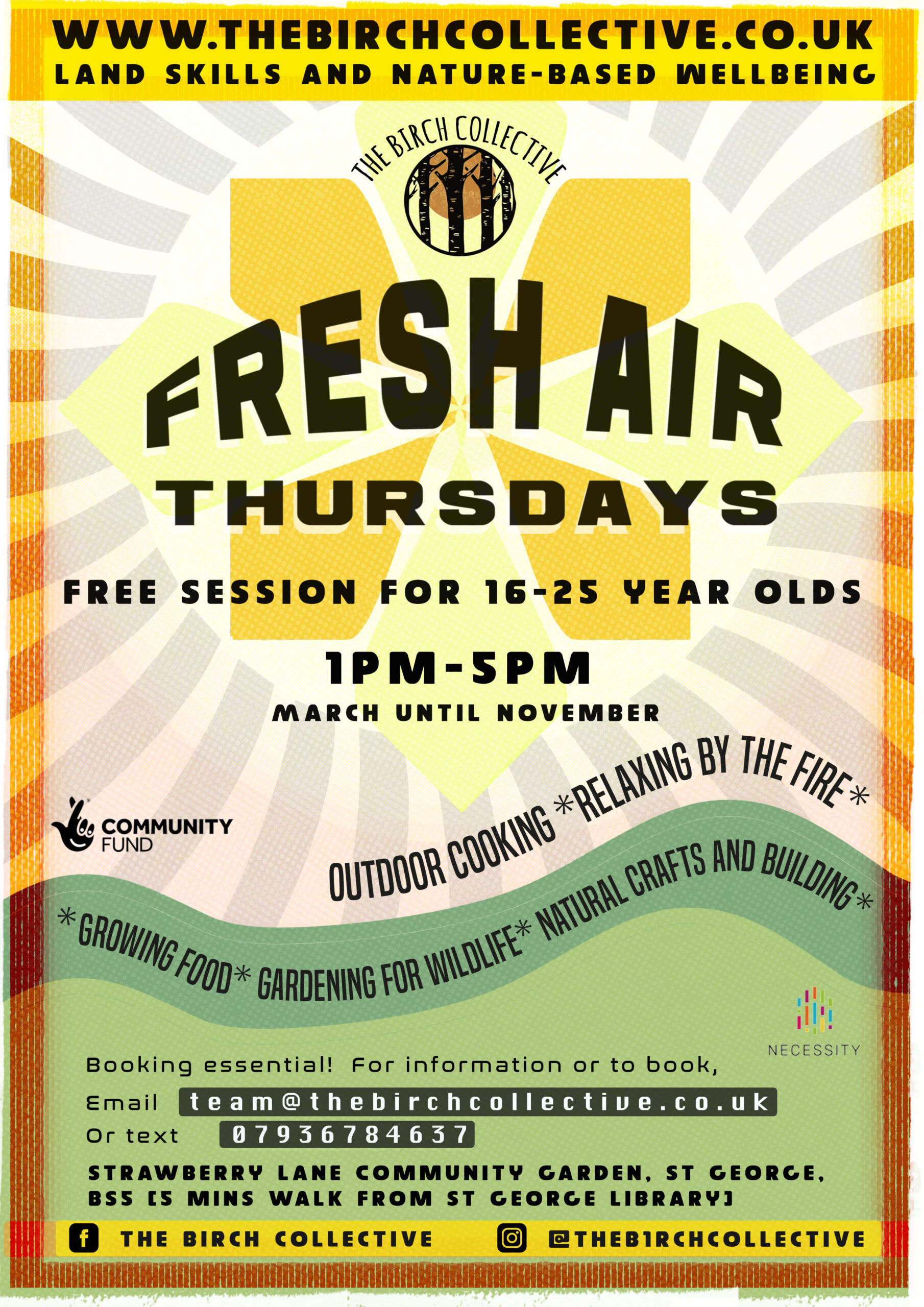 Skills Workshops at Fresh Air Thursdays.jpg
Fresh.pdf