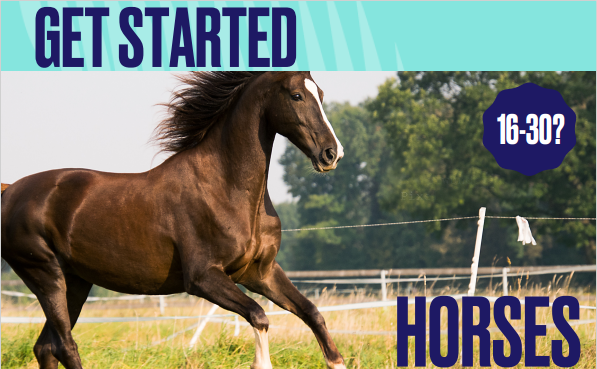 Get Started with Horses programme – spaces Available!
I am delighted to share with you that our upcoming personal development programme, Get Started with Horses, has some spaces available! This incredibly popular programme combines skills in animal care to develop confidence, team building and communication skills. Aimed at young people between the ages of 16-30 who are NEET. See below for further information.
This 1-week personal development programme is a fantastic opportunity for young people who are interested in getting into animal care. Working with Avon Riding Centre, you will develop skills in animal handling, build confidence and resilience and gain prctical tips to support your well-being through caring for animals. Young people will gain up to 6 sessions of 1:1 support after the programme to help them achieve their personal goals.
Group Induction: Wednesday 17th August 11am-1pm
When: Tuesday 22nd – Friday 26th August
Next Steps Day: Wednesday 31st August 10am – 3pm
Where: The Prince's Trust Centre & Avon Riding Centre, Bristol
please email: rosie.kinnear or call: 07766 074 936