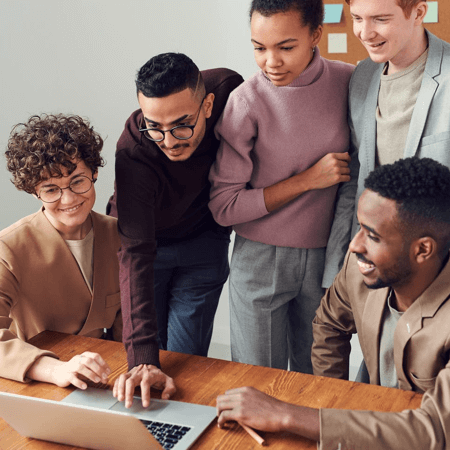 Get Hired in Digital Marketing Information Session
Get Hired in Digital Marketing (18 – 30)
A two day course to hone and prepare you to interview with live employers in the SW for Digital Marketing roles! Develop your C.V and interview skills and receive mentor support for 6 months.
Info Session: Tuesday 13th July 10 – 2pm
Taster day and interview prep: Tue 20th July, 10 – 2pm
Get Hired interviews: Wed 21st July, 10 – 3pm
To book your place on the Taster Day please contact sakiya.ghalib@princes-trust.org.uk
If you are a young person, you can contact us from 9am – 9pm every day:
Call us for free on 0800 842 842
Live chat with us online here
If you are a referral partner:
Click here to refer a young person to us and a member of our team will be in touch to discuss their options.
You may also be interested in:
Get Started – Digital Marketing with FYFD (18-30)
Build valuable industry knowledge and gain experience in Digital Marketing with Find Your Feet Digital. This free and virtual, five-day training course will give you an insight and preparation to apply for Junior position in the Digital Marketing world.
Post programme, some candidates will also have the opportunity to secure a place on the one-week work-placement. Work on a live campaigns and gain industry experience.
Taster Day: 30 June, 10am-12pm
Programme: 5 – 9 July, 10am-3pm and potential placement opportunity 12 – 16 July
Where: Microsoft Teams
To book your place on the Taster Day please contact sakiya.ghalib@princes-trust.org.uk