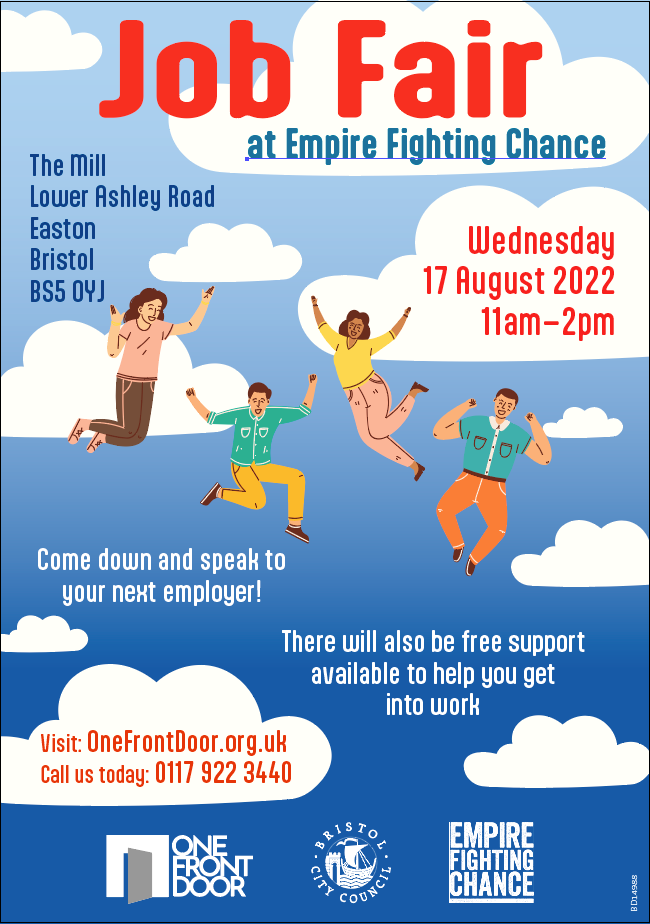 Empire Fighting Chance Mini Jobs Fair
One Front Door are holding a Jobs Fair at Empire Fighting Chance (The Mill, Lower Ashley Rd, Easton, Bristol BS5 0YJ) on Wednesday 17th August 11:00-14:00.
There will be Employers there from a variety of sectors, ready to fill their vacancies and Apprenticeships! Come and find a job that suits you.
COVID vaccines can be offered onsite for anyone age 12+. First, second and relevant booster doses available. For more information and to confirm clinic details, please visit www.grabajab.net
Call us today: 0117 922 3440