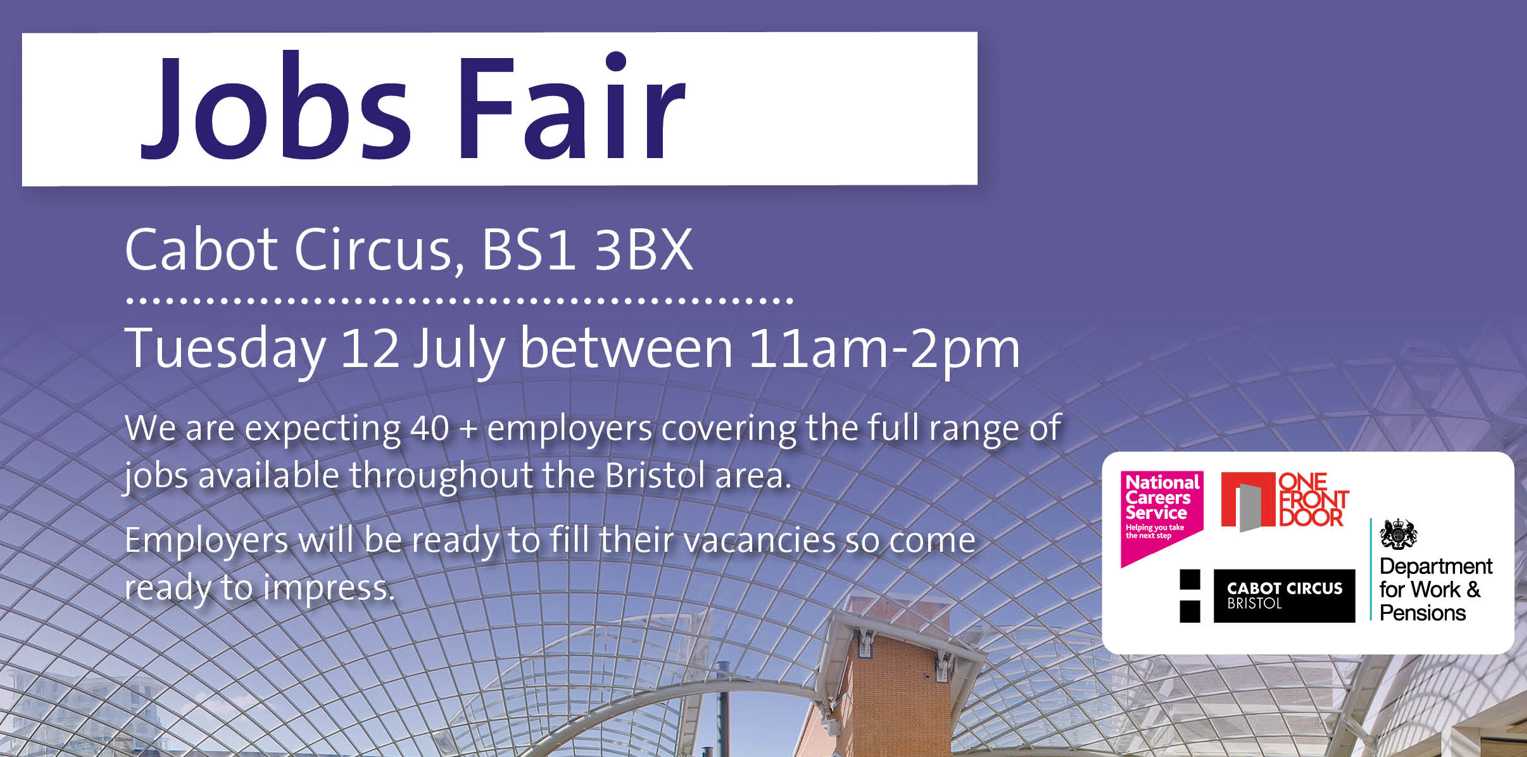 Bristol City Council (One Front Door and Ways2Work) & Department for Work and Pensions – DWP are working in partnership with Cabot Circus to present the…
Where? Cabot Circus, BS1 3BX
When? Tuesday 12 July between 11am and 2pm
We will be having 40+ employers from all over the Bristol area coming to Cabot Circus to talk to you about their jobs, from all different sectors.
There is no need to book, this event is open to all to attend and if you want more information please speak to your work coach beforehand or contact One Front Door, who offer free advice and support to people looking for work or another job.
Website: onefrontdoor.org.uk
Call: 0117 922 3440
Email: onefrontdoor
Come and meet your next employer!
#jobseekers #jobfair #bristol #employment #jobs
Ways2Work
For employment support professionals
Visit One Front Door for employment support in Bristol for individuals, providers and employers.
Find us on ways2work to contact us or unsubscribe.
Bristol City Council Employment Support: Future Bright, Kickstart, One Front Door, Ways2Work, We Work for Everyone.