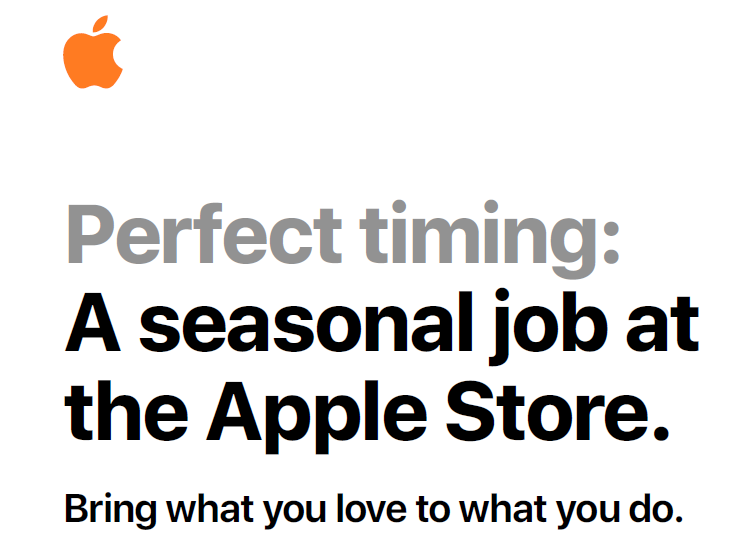 Monday 20th June 10:30am
Get to Know Apple Event – In Celebration of Global Accessibility Awareness Day
(This session will have additional accommodations for those with disabilities)
Link to sign up here: Apple – Events (avature.net)
What are you passionate about? Music? Art? Photography? Fitness? Games?
Whatever it is, bring it to a seasonal role at the Apple Store, and
share what you love through our products. If you have people skills, we'll show
you the rest.
Working part-time or full-time, you'll get special Apple training and the world's
best prices on the world's best products.
At Apple, we know diversity includes and inclusion empowers. That's why we're
continually strengthening our long-standing commitment to making our
company more inclusive and the world more just.
Join us for an inspiring virtual even to learn more about career opportunities at
Apple Retail.
Ways2Work
For employment support professionals
Visit One Front Door for employment support in Bristol for individuals, providers and employers.
Find us on ways2work to contact us or unsubscribe.
Bristol City Council Employment Support: Future Bright, Kickstart, One Front Door, Ways2Work, We Work for Everyone.
You have received this email from the daily Ways2Work mailing list. Ways2Work sends emails about employment support and related services available in the West of England. Please use details provided by the original sender to ask for more information or refer customers to provision.
The content of this email is sent for information only. Bristol City Council does not necessarily endorse or support its contents.